MOWI today announced record high third quarter revenues of 1,035 million euros along with increased operating profits.
The operational EBIT or profit was €131m compared with €80m for Q3 last year.
Regionally , Mowi Scotland also recorded a higher operational EBIT, but lower harvest volumes during the quarter. Biological problems continue, but the company said there have been important improvements.
The company said demand for salmon continued to recover from Covid-19 lockdown measures during the July to September period as foodservice activity improved further and retail demand remained at strong levels.
This led to a significant rebound in salmon prices compared with last year and increased earnings by 64% year-over-year.
Mowi CEO Ivan Vindheim (pictured) said: "It's positive to see that the salmon market continues on the road to full recovery.
"The estimated value of salmon consumed globally in the third quarter increased by more than 30% compared with last year and reached a new record-high level for a quarter. This is particularly impressive given that not all markets have yet fully recovered from the Covid-19 pandemic."
The company also reports that Mowi consumer products delivered another strong set of results with the best ever earnings in a third quarter.
"This demonstrates strong retail demand in the market and also our ability to serve new and existing customers across geographies. Mowi Consumer Products has been able to benefit from and capitalise on the shift in demand towards elaborated products," CEO Vindheim added .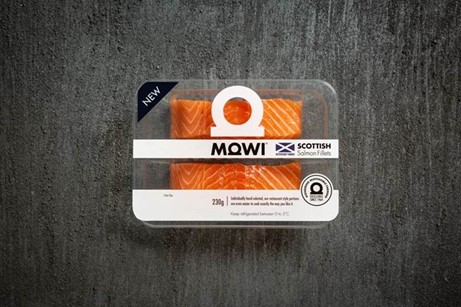 Total harvest volume in the quarter of 117,115 tonnes gutted weight (125,773 tonnes in Q3 2020) was above guidance of 110,000 tonnes mainly due to good growth conditions in Norway.
Further to this, harvest guidance for 2021 is increased to 455,000 tonnes, equivalent to 15,000 tonnes volume growth year-over-year. Next year, Mowi expects to harvest 460,000 tonnes.
"Mowi has a clear strategy to grow and Mowi Farming's harvest capacity is well in excess of 500,000 tonnes. It's therefore encouraging to see that we are heading towards another record year for Farming volumes in 2021," Vindheim said.
Mowi's Board has decided to pay a quarterly dividend of NOK 1.40 per share, consisting of NOK 0.93 per share in ordinary dividend and an extraordinary dividend of NOK 0.47 per share supported by a strong financial position and a favourable outlook.
Mowi Scotland recorded an operational EBIT of €13.4m against €5.7m last year and an operational EBIT per kg of €0.90, up from €0.35in Q3 2020. Scottish harvest volumes dropped from 16,114 tonnes last year to 14,968 tonnes this quarter.
Mowi Scotland reports that biology has in general improved compared with 2020, with lower feed conversion rate, higher survival rate and improved harvest weights.
Although CMS (Cardiomyopathy syndrome) remains at a relatively high rate of detection, there continues to be a notable reduction in pancreatic disease (PD) cases within Mowi Scotland and Pasteurella Skyensis detections have been absent in 2021 following the introduction of a vaccine in 2020.
Sea lice levels in the third quarter were higher than in 2020, but additional treatment capacity allowed for more effective and timely treatments. In the third quarter, fish health at high-energy sites in the Hebrides was challenged by gill issues combined with seasonally low oxygen levels.
Mitigating factors include freshwater bathing, aeration, detailed water quality monitoring and harvesting from higher biomass pens. The low rainfall and stable wind conditions ended in late September and the situation has normalised.
Incident based mortality losses in the quarter amounted to €3.7m ( €4.3 m in Q3 2020) mainly related to treatment losses, CMS and gill issues.
Costs in the fourth quarter are expected to be negatively impacted by lower volumes and harvesting from sites with a higher cost level.