Norway Royal Salmon has posted considerably lower harvest figures for the second quarter of this year.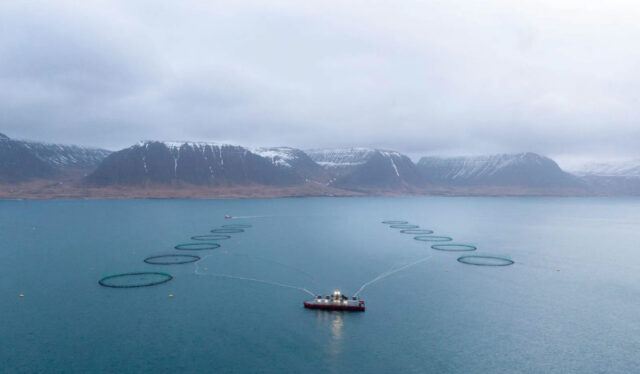 No explanation was given in its pre-Q2 trading update, but the reduction is almost certainly due to biological issues in both Norway and Iceland, where it trades under the name Arctic Fish.
The Norway harvest is expected to be 3,400 tonnes (gutted weight), less than half the Q2 2021 figure of 7,900 tonnes.
The Arctic Fish total is 1,000 tonnes (gutted weight) against 1,800 tonnes 12 months earlier.
A few weeks ago NRS issued a first quarter profits warning, blaming biological issues such as higher than normal winter wounds in Norway for the downturn. The final figure, however, turned out to be better than analysts had forecast.
In February part of its Arctic Fish operation in Iceland's Westfjords region has also hit by major biological issues which led to the loss of 2,000 tonnes of salmon. The slaughter ship Norwegian Gannet was brought over to help cut losses by harvesting the affected stock.
The incident was investigated by the Icelandic Veterinary Authority, MAST, which absolved the company of any blame.
It said the episode was due to a number of factors resulting from poor weather and a sharp drop in sea temperatures which led to physiological problems and wounds taking longer to heal.
Norway Royal Salmon changed ownership last month following a successful takeover bid by rivals SalMar.
The full Q2 report, which will include financial details, will be published on 31 August.